This Trendy and Durable, Poly-carbonate Hard Case is a Perfect way to show some affection for your phone. This case will not only protect your phone from scratch, dust & fingerprint but will also represent your Personality & Unique Sense of Style.
PRODUCT SIZE AND SPECS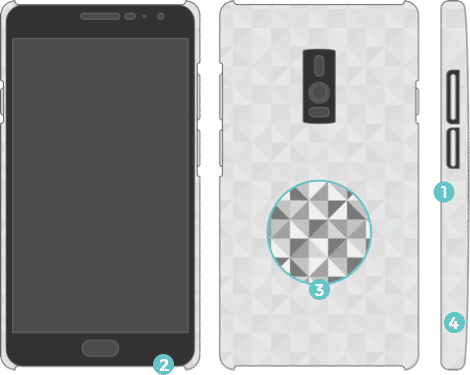 1. Full Button's and port access 

Complete and free-access to all standard buttons,ports, no interference with sensors;100% compatible with regular charges and headphones.

2. Complete Protection 

Impact resistant, durable hard plastic case with an extremely slim profile, raised front bezel for extra screen protection.

3. High quality printing, 

No peeling,chipping,or wearing off.

4. All side design 

Case covers 100% of the outer surface of the phone.Precision molded with no seams or sharp edges.

5. Warranty against manufacturing defect 

If the case design peels, flakes or wears off, we will refund the entire amount in your Bank Account.